Join Date: 10-15-2012
Location: Ohio
Posts: 60
Mentioned: 0 Post(s)
Tagged: 0 Thread(s)
Quoted: 0 Post(s)
Reputation Power:
8
954 Headlift stand?
---
Is there a headlift stand for the 954?

I ordered one from ebay that said it was for a 900 but when delivered it doesnt work.

Also, I noticed the front brake line is in the way of inserting the headlift pin. Has anyone else had this issue?

Thanks!
---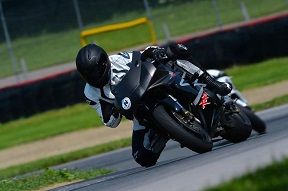 2000 CBR929RR
2002 CBR954RR
2003 CBR954RR
2003 CR250
2006 VTX 1300C/N
2007 VTX 1800F
2012 CRF50 (stunt)
2013 DRZ400sm
Join Date: 06-01-2011
Location: Quartz Hill, Ca
Posts: 3,226
Mentioned: 2 Post(s)
Tagged: 2 Thread(s)
Quoted: 159 Post(s)
Reputation Power:
122
Re: 954 Headlift stand?
---
Mine has interchangeable pins for different size steering stems. I have to remove the 10mm bolt that secures the brake lines at the "Y" , then it works fine. I also have a fork stand, it sees a lot more use. Depending on the type, some aftermarket brake lines eliminate the problem.
---
"You live more for 5 minutes going fast on a bike than other people do in all their life"-Marco Simoncelli
Lower Navigation
954 Headlift stand?
Posting Rules

You may post new threads

You may post replies

You may not post attachments

You may not edit your posts

---

HTML code is Off

---