Join Date: 12-07-2008
Location: montreal
Posts: 7
Mentioned: 0 Post(s)
Tagged: 0 Thread(s)
Quoted: 0 Post(s)
Reputation Power:
0
cbr900 1997 no cluster no flashers?
---
hey all i have been a member for years but never posted. i just bought a 1994 cbr900 with a 919 engine swap with its complete harness. i am turning it into a streetfighter. it came with no fairings and no front end and it was "stored" under a trailer in the back of a garage for i think 2 years. the bike still starts, runs, but if i don't plug in the gauges, the flashers won't work. the harness is pretty hacked up because of a "custom" integrated turn signals in the taillight.
just want to know if it's normal or not that the flashers won't operate if the cluster isn't plugged. if it is normal does anyone know how plug it a different way cause i am taking the gauges off
the bike in storage + ghetto front end install in the snow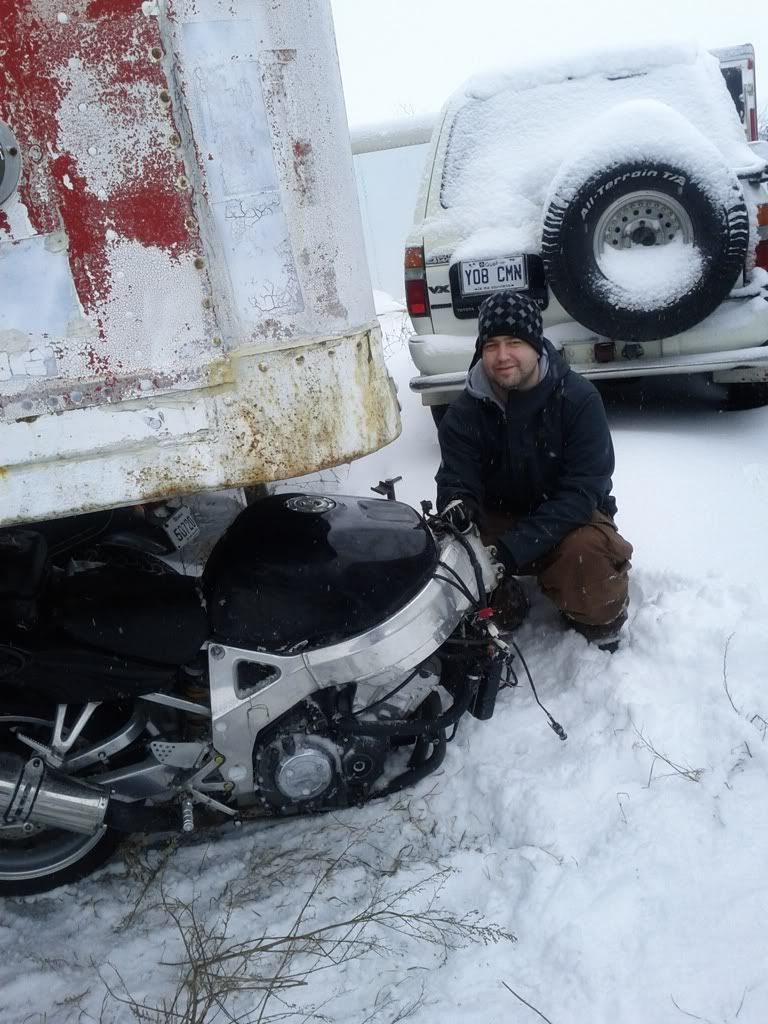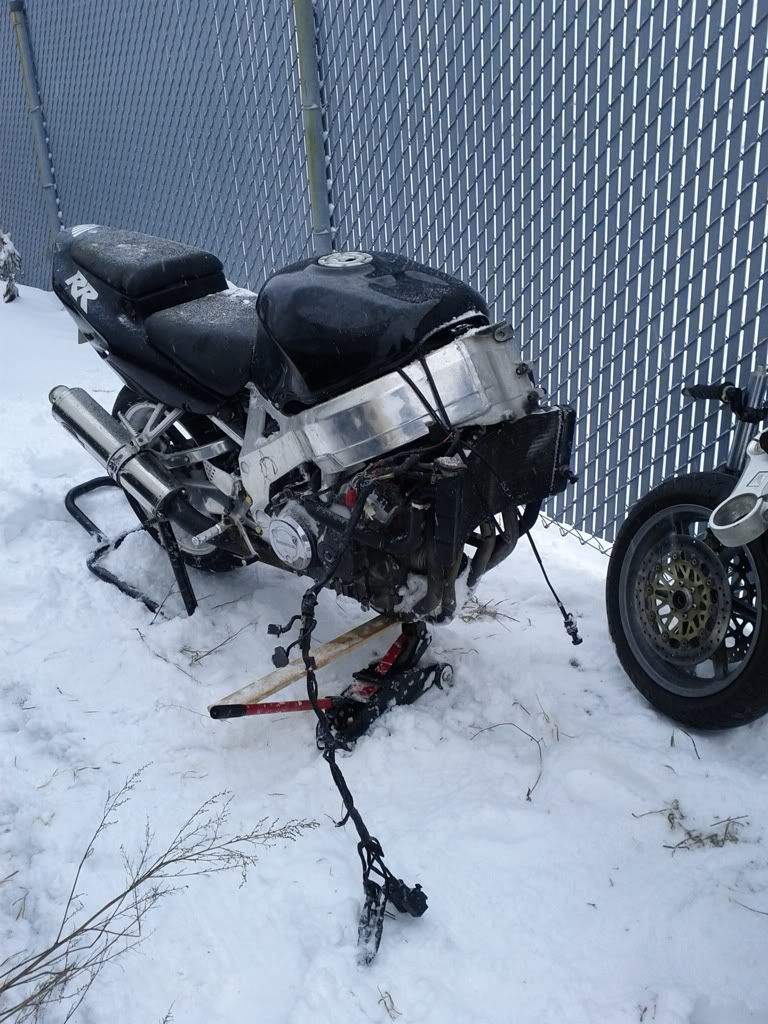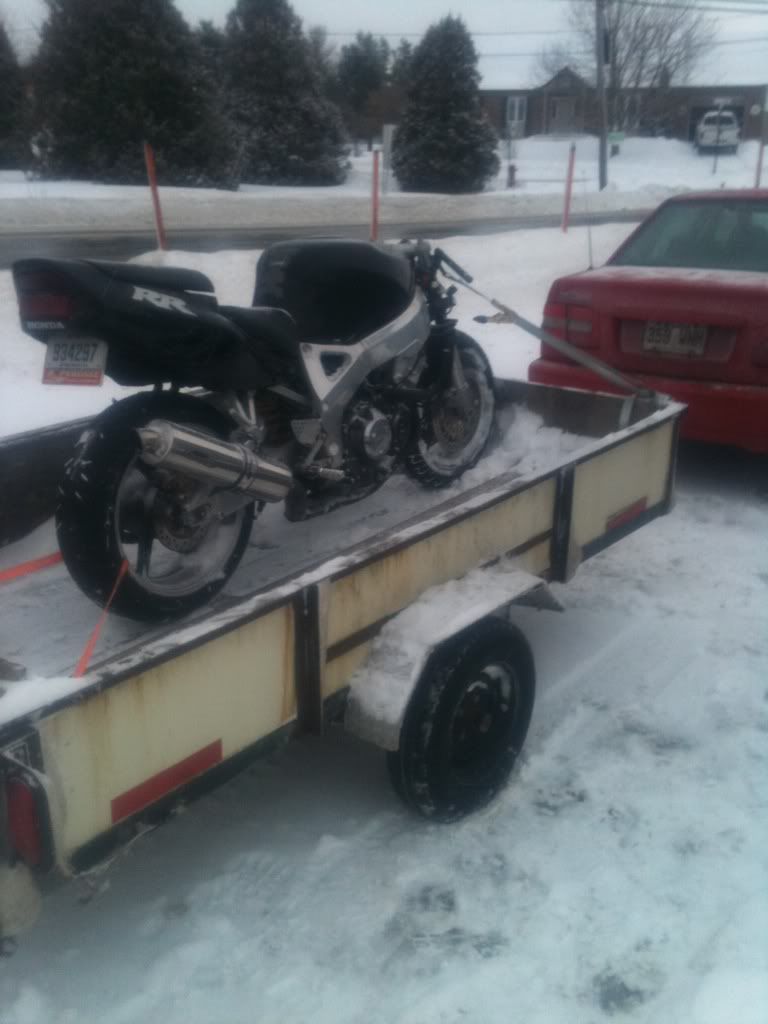 Lower Navigation
cbr900 1997 no cluster no flashers?
Posting Rules

You may post new threads

You may post replies

You may not post attachments

You may not edit your posts

---

HTML code is Off

---