Friends with __z__, got the idea to put a 1000rr tail on my 929 from him.
I got a cracked rr tail off e-bay for $40 and plastic welded it with my $4 soldering iron (saving $160 from having to buy mint used tail).
Then I took my old 929 tail off and set the rr tail on and found the stock subframe would have to be altered.
Here's what I kinda want the end result to look like (probably not this paint job).
I cut off the lower support so then I could work on bending what remained of the subframe (the end) up to become a support.

Here's the first bend and how I did it (strap the subframe, use pry bar, and heat)... Obviously be careful when bending aluminum (it doesn't get red hot like steal) Hold constant pressure as you lift up and heat the area... don't use more heat than you have to and heat evenly.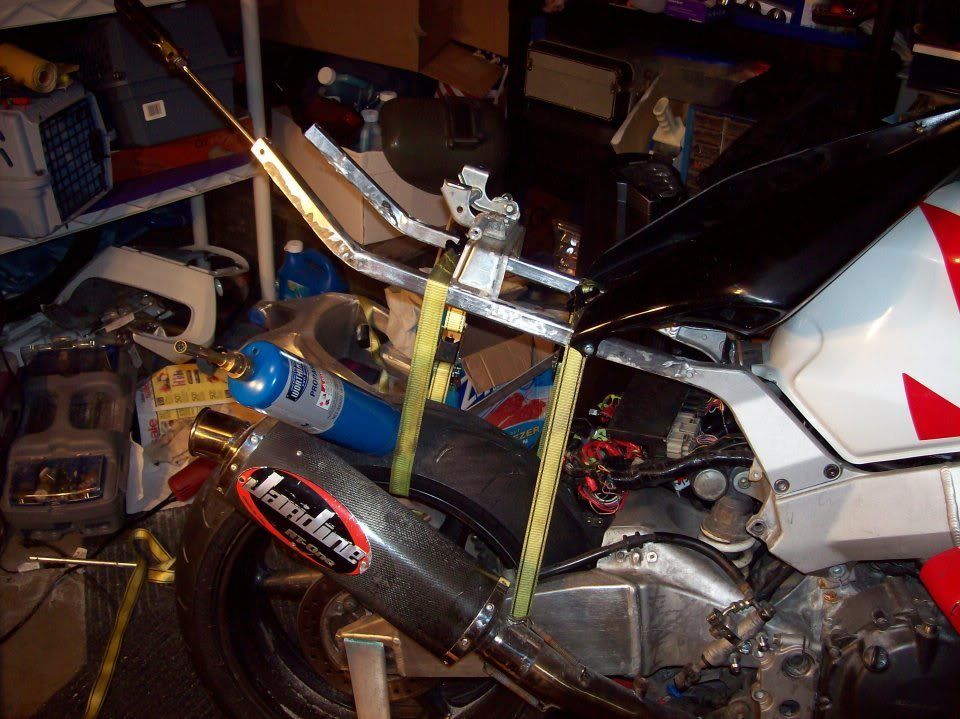 Here's some seat support I made... riviting things in for now before I weld it all up... YES the bends are strong.