I've always wanted an Urban Tiger and inspired by Practical Superbikes magazine, I've bought this a couple of weeks ago.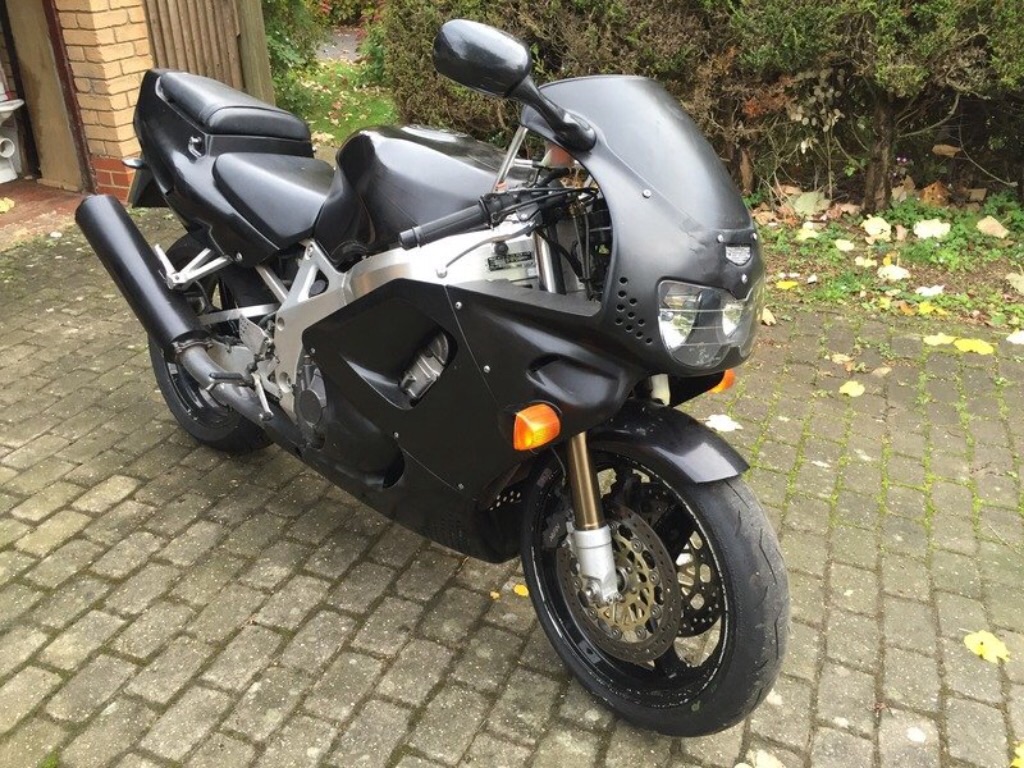 underneath the rattle can matt black knackered fairings, it's really sound and mechanically very good, it would pass an MOT now, the chap I bought it off owned it since 1996 and there's reams of service history with it, It also came with a spare pair of forks (now sold) and spare set of wheels.
The plan is to get busy over the winter and turn it back in to this, and enjoy it in the spring as a second bike.