Discussion Starter
•
#1
•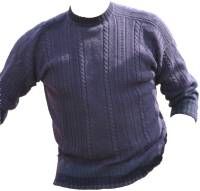 My Power Commander died suddenly, I recently finished rebuilding the bike after doing a CBR1000RR swinging arm conversion on it and pushed it outside to start it up. it ran for a couple of seconds then died, sounded like there was a bit of a fizzle that came from under the pillion seat (where the PC is mounted).
No lights on the PC when the bike was powered up so immediately suspected that it was causing the problem. Disconnected it and the bike fired up, QED.
I didn't want to pay top dollar for a new 929 PC as I'm a skinflint but I did find a 954 PCIIIr version on Ebay for £80 delivered, seemed to have the same connectors so I thought I'd see if it fits.
It does fit as the main loom connectors are identical. There is one major difference in as much as the 954 PC has connectors for the ignition pulse pickup sensor.
When I first connected the main loom and pickup sensor connectors the bike wouldn't start? I disconnected the pickup (seeing as this is the main visible difference between the two PCs) from the PC and the bike ran...strange!
Anyway, I had saved the 929 map last year when I was messing around with the PC so I loaded a 954 base map and copied and pasted the 929 values into the 954 map, saved it and then transferred it to the PC. Started fine and seemed to run OK albeit without the pickup sensor connected into the PC.
I then had a brainwave and reconnected the pickup sensor. The bike now runs OK with main loom and pickup connected.
Quite strange that the PC wouldn't work with the pickup sensor connected yet once I'd got it running I could connect the pickup and it seemed to be fine. Perhaps the PC needs initialising without the pickup before it will work with it? Or perhaps the 954 map with pickup connected wasn't tuned for cold starting a 929 with pickup connected (it did run rough on the 954 map - different ECU and injectors and all that) but why it ran without the pickup connected is anyone's guess??
Anyway I've proven that the 954 fits to the 929 and works (haven't had it out for a run yet so I'll reserve full judgement until I do).
I imagine the 929 will also fit the 954 but don't know what effect not having the pickup sensor would have on the 954?
GG