New to the forum but been riding a while.
Bought this bike the way it sits and plenty of mods to come. Only paid $3000 for it which is a pretty good price imo for my area
specs are 98 900
919 motor stock except for filter and exhaust
Lowered around 3" stretched 10"
Fender eliminator and clear integrated taillight
I know a lot of people aren't into the long arms and that low but im more into the bike nights and shows other than dragging knees and wheelies ( but I do fully respect you guys that do that)
I have to say my son really loves the bike lol
Sorry for the blurry pic it doesnt look that bad on my phone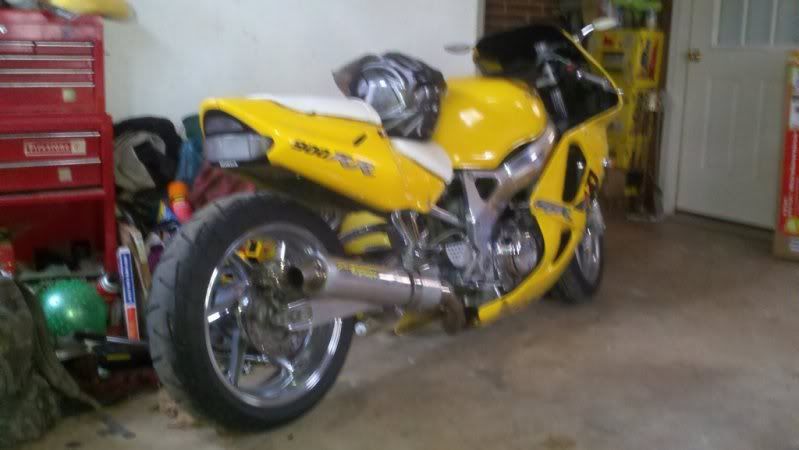 Future plans are as follows:
-New paintjob. Not sure what im gonna do but may let my son choose the theme. Been looking at some of the five finger death punch logos, might use some of the pin up girls riding the bomb with a new style army paint, kind of a armed forces tribute but my style but who knows
-TURBO. Im gonna try to do a full homemade system. Not so much for all out power but I want to run 5 or 6 psi. Intercooler and bov. I know many have tried and few have succeeded but ill try
-240 or 300 kit. Probably 14" extension.
-Trying to decide on ditching all the chrome. Last 900 I had was dark orange and black and I miss that.