Discussion Starter
•
#1
•
Hey you lot....:hi: Since owning my blade... (not long at all) ive made some alterations... When i got her i posted a thread on 'what do you think i should do' asking for your ideas on better looks....
I havent really done alot, but what i have done has changed the looks massivly (in my opinion anyway...)
I still have lots to do and more money to spend like getting front wheel sorted, am in the process of trying to get a polished one to match the rear... But then again i may just get this one refurbed and glossed in black??? what do you think???:idunno:
Am waiting for my carbon yoshimura end can to be delivered (cant wait)...:thumb: And also i have a dark tint origional screen and a half tint half clear double bubble screen also being delivered in the next few days... :thumb: I have the db screen for long journeys for those wondering why i have 2...
Anyway enough of me chatting here is some before and now pics... Bike is a bit dirty as it started raining whilst i was riding today.... :crap:
Enjoy and let me know what you think... :smilebig:
Cheers!!!:cheers: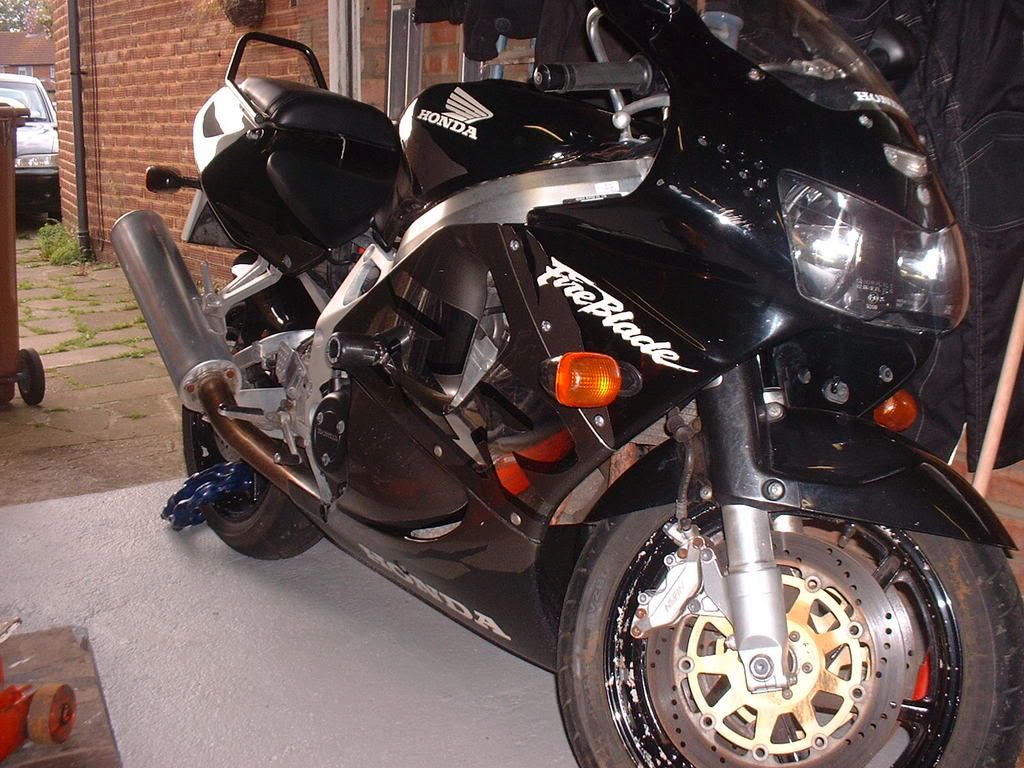 Thats how it was when I got it....
And its now like this....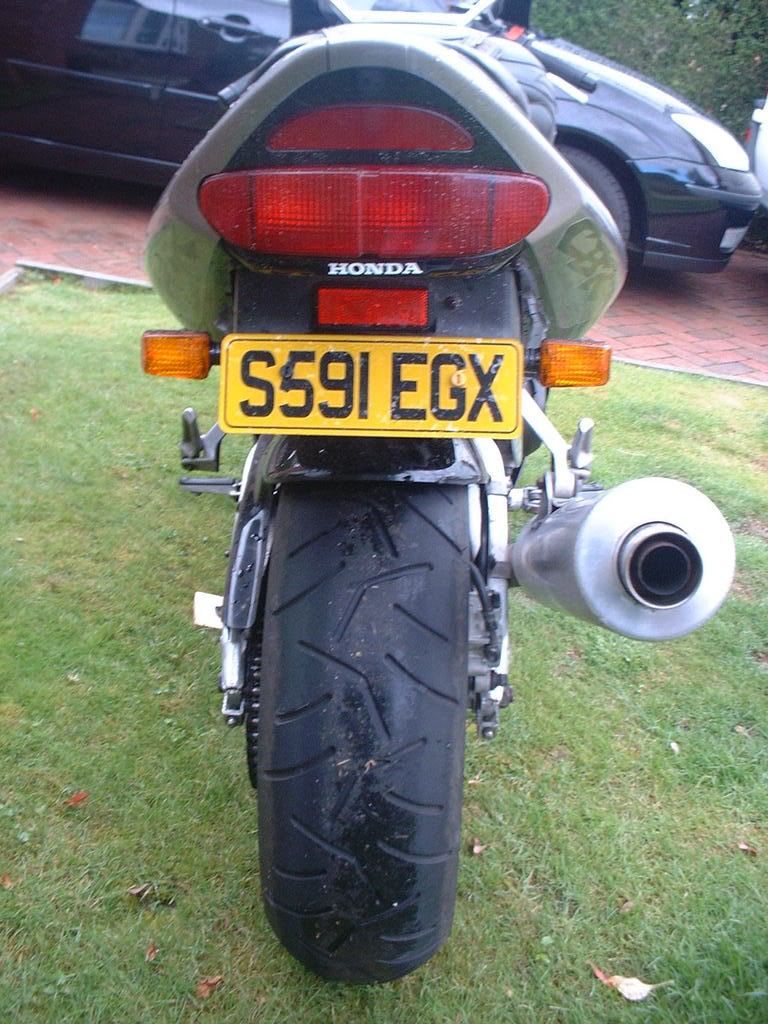 And even the local pussy love it!!!! :rotfl: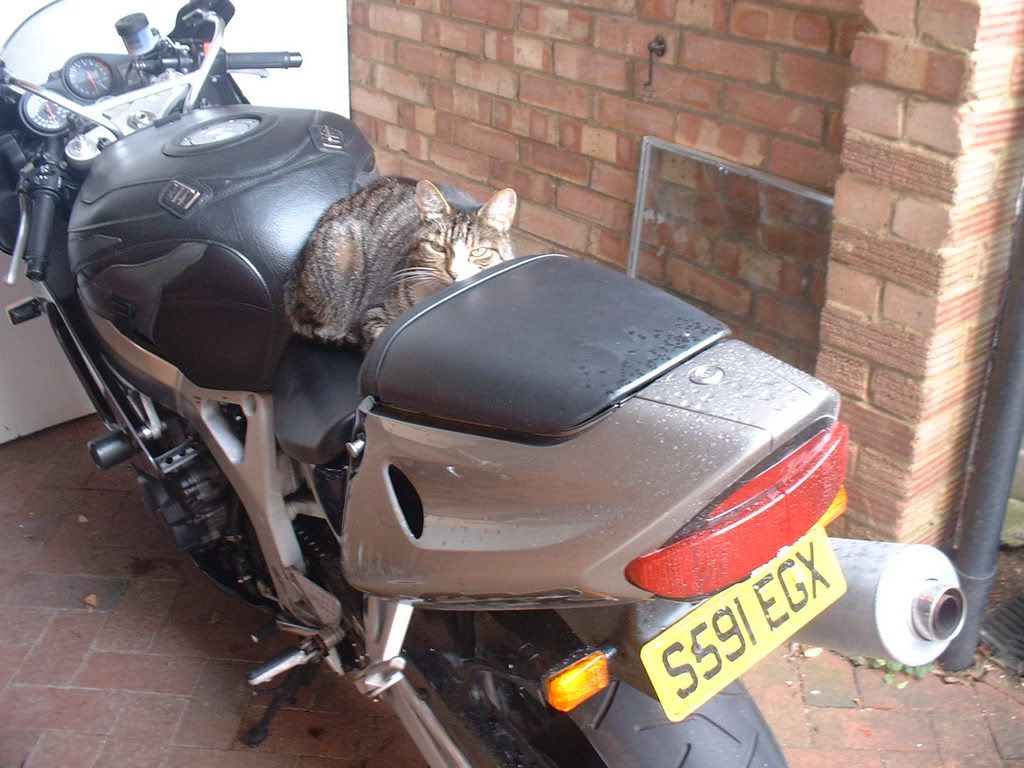 So what do you all think so far then??
Im thinking of getting an undertray too just to tidy the rear end up a bit more than it is at the min so the plate will be a bit higher and the mini blinkers too :thumb:
Will keep you all updated and more pics will follow when i get the end can on....
Dave... :thumb:
P.s No copying my number plate you lot!! or i will hunt you down and gut you like a fish!!!