Discussion Starter
•
#1
•
Since rain has ruined my Fathers Day ride plans, I decided to do my next favorite bike thing: working on them.
I took the cloths off my new to me 954RR today for the first time. I wanted to inspect everything under there and do a little maintenance and cleaning.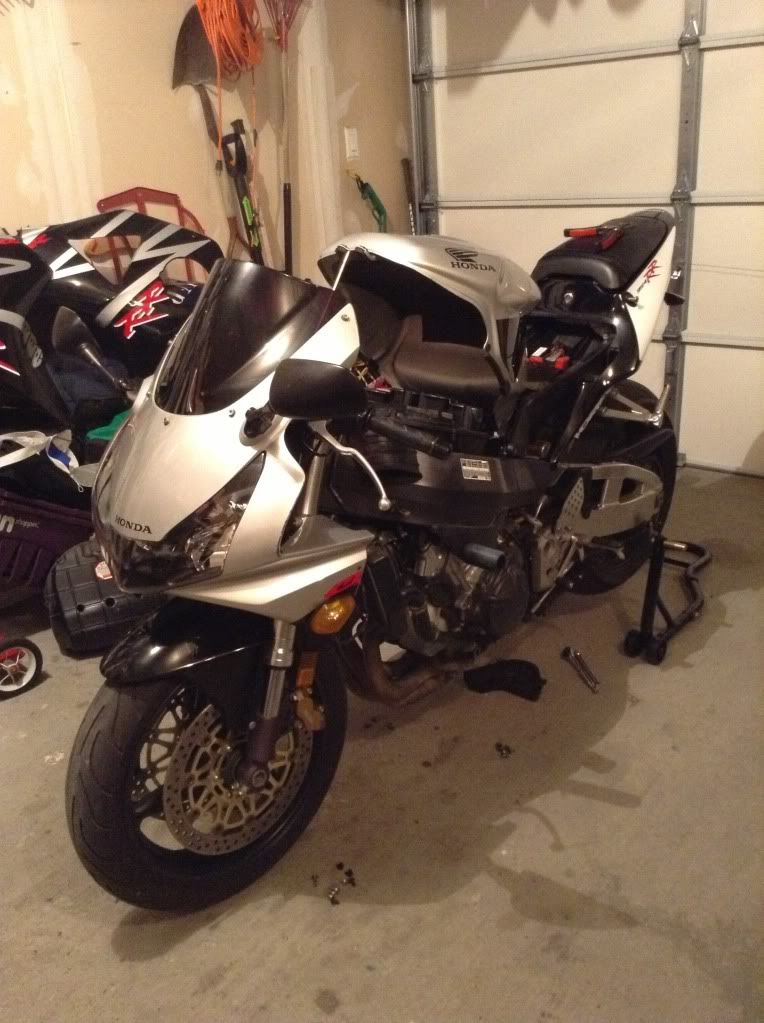 When it came time to inspect the air filter, I noted the K&N decal on the air box and decided I wouldn't bother opening it up since it wasn't close to the cleaning interval.
However, a little voice told me to check anyway. I recalled pics and stories of mice nests in air boxes and thought, "what if?". Good thing I listened to the inner voice!
Check out the filter channels! They were completely clogged! This isn't a recent nest by the looks of it. I'm thinking it's years old.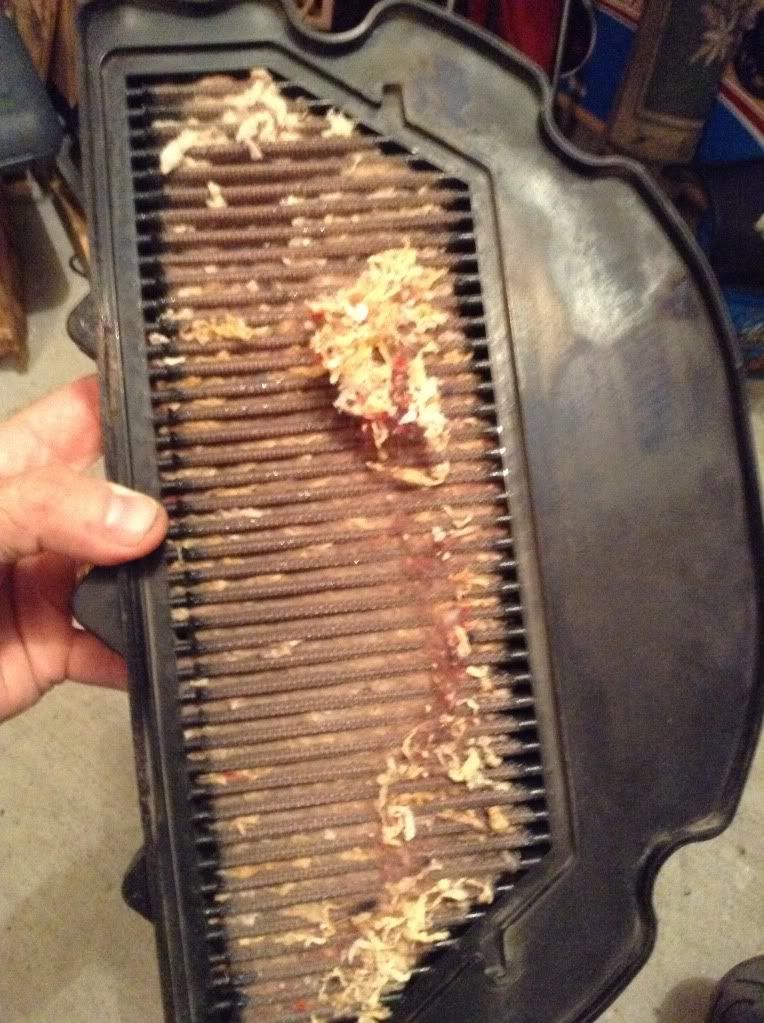 So, now I'm embarrassed for thinking this suffocating bike was running well. I'm also very excited (scared) about how she's going to run when she can breath!