Discussion Starter
•
#21
•
3rd gear can now slide off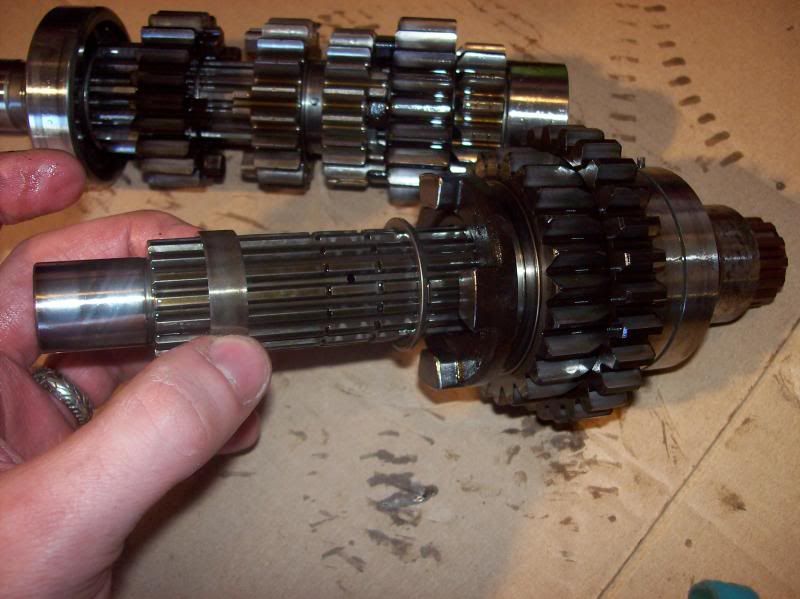 Third gear also has a collar that it rests on
Then another washer comes off
Then you have to remove another snap ring with your tool.
Then 2nd gear can come off the output drive shaft in the 954/929 transmission.
Then another snap ring... you will notice that snap rings are on either side of the gear sprockets that move side to side on the drive shafts via the shift forks that engage the gears.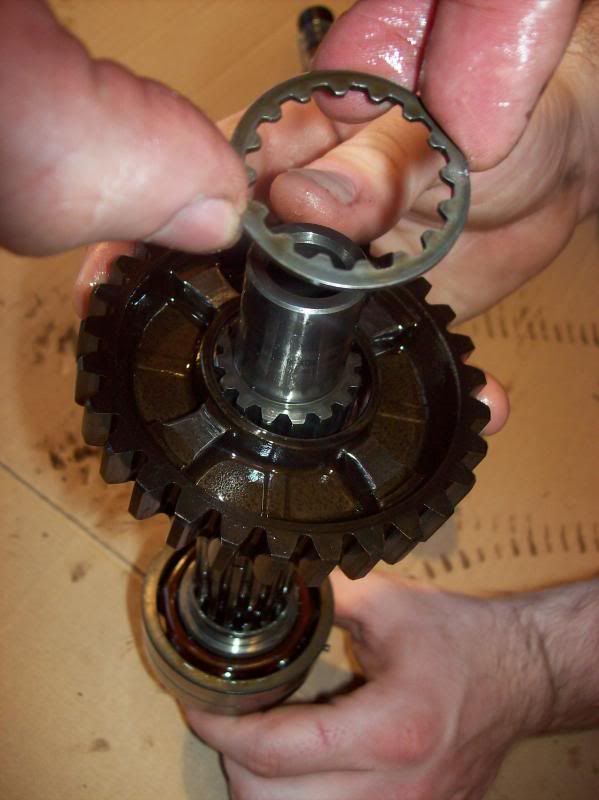 1st gear has a collar that it rests on too.