Discussion Starter
•
#1
•
Hi everyone
I am the happy new owner of a SC28 from 1993.
The bike was white original with colourfull decals, but the seller painted it all black, and all the decals are gone
I want to bring it back to the below model: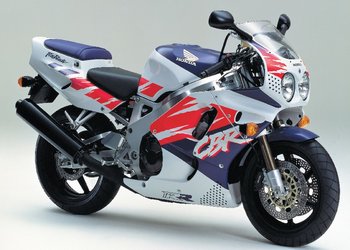 So I have searched the web over, and over again for the original decals. Some shops have some of them, but I cant seem to find them all.
I did found an Australien shop, where it looks like they are in stock, but somehow I doubt it. Any way, if they do have them all it will cost me around 1500 AUD or around 1000 Euros, a ridiculous amount of money for some stickers. But then again I am a perfectionist so I want the bike to be original.
But as I said I dont think its possible to get them all, so that´s why I am looking at alternatives like aftermarkets decals.
The following shops have alternatives:
https://moto-sticker.com/Honda-CBR-900RR-1992-1994-CUSTOM-COLOR-STICKER-SET
(Looks like bad quality, the colors are not grading)
https://www.ebay.co.uk/itm/254337862578
https://www.decalmoto.com/honda/1961-cbr-900-rr-1993-fireblade-.html
Any of you guys have experience with some of these decals, and tell me wich is best.
If you know of a better alternative, please let me know.
Have a nice day.
Br.
Allan Groth
Denmark