Thought I'd share the results of some comsumtion tests. I've had a couple of KTMs that needed to be run in before oil consumption settled down. Unfortunately with 6,072ks on the clock, the Blade has already been run in.
Here's the oil level the day after the bike's first run. now 6,333 ks on the clock.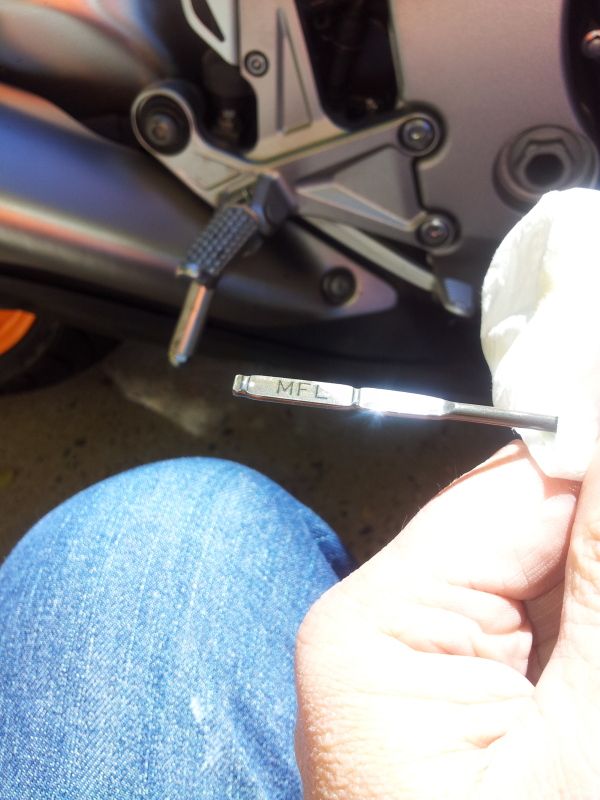 Interested to see what sort of range I'll get out of the tank before I head off to the GP.
16.4km/L from Saturday's ride.
19.5 km/L for the ride to Mudgee . Will get the figures for the return run when I refuel.
18.2km/L on 95 RON