Discussion Starter
•
#1
•
Nope. Didn't hurt a bit. Bought it last night from a "wrecking" outfit (little play on words there... teeheehee) where the owner NOR insurance company came for it, and the proprietor was tired of it sitting around.
Spent a few hours on it (after dark, missed the friggin' hockey game) :rant: ...and it seems to only be missing some plastics, headlight assembly, and the somewhat important BAS. Of course LOTS of broken and damaged bits, but by the time I discovered the missing BAS, and how to "properly" bypass it, t'was after midnight and good kiddies are to be in bed by then.
I've given myself a deadline (and VERY limited budget) of Independence Day (July 4th 2016) to have it running, rideable, and somewhat "respectable". If I'm UNable to meet that,
Johnny 5
disassemble.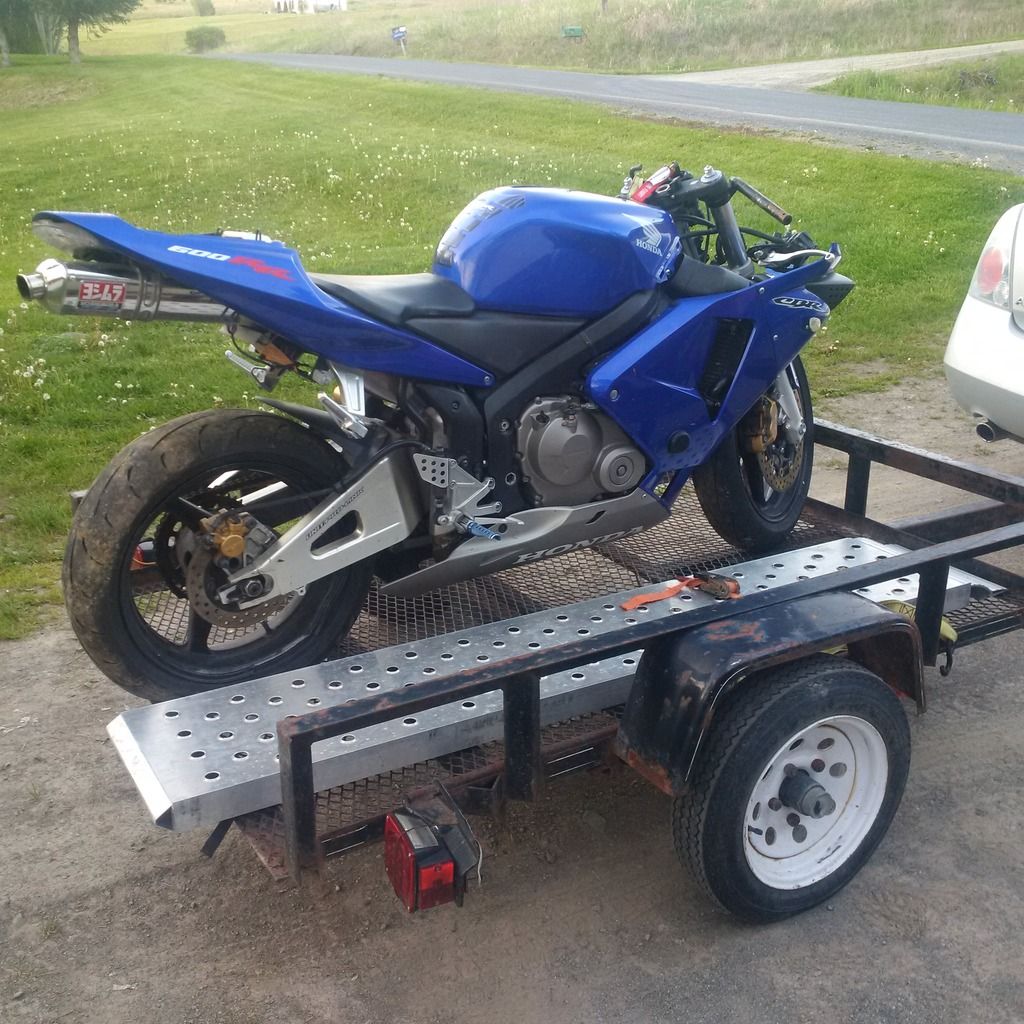 [URL=http://s1078.photobucket.com/user/unslow12/media/Mobile%20Uploads/IMG_20160520_200504_hdr_zpsapiswsw0.jpg.html]
[/URL]